Recipe by Meesh Cole ft. Wild Blackberries + Basil
Around where we live, in British Columbia, we have an abundance of Himalayan Blackberries. Although they are not native to the area, like the Trailing Blackberries, they are always exciting to spot when they are big, juicy, and ready to eat. We didn't have to go far to find these ones, they were growing in our own backyard. I paired them with basil grown in our home garden for our recipe - easily one of my favourites! Keep your eyes peeled this summer for wild blackberries, no matter the species, they're always juicy and flavourful.
Peanuts + Maple HOLOS ft. Wild Blackberries + Basil
Prep time: 8 hours + 5 minutes
Makes: 1 serving
INGREDIENTS
1 pouch of HOLOS Maple + Almonds
200ml dairy-free milk (I used oat)
Handful of wild blackberries*, rinsed
2 fresh basil leaves, ripped into little pieces
*Make sure to not pick berries too close to busy roads or too close to the ground. If you don't have any near you, blackberries from your supermarket can also do the trick.
METHOD
Combine a single pack of HOLOS Maple + Almonds with 200ml of dairy-free milk, give it a good stir or shake and place it in the fridge to sit overnight.
The next morning give your HOLOS another good stir. Add more milk if you want it to be a little extra creamy.
Stir in half of the blackberries and mix them into your HOLOS and place the other half on top.
Rip your basil leaves into small pieces and sprinkle them on top of the berries.
Enjoy!
Want more foraging recipes? Check out what Meesh Coles does with our
Vanilla HOLOS here.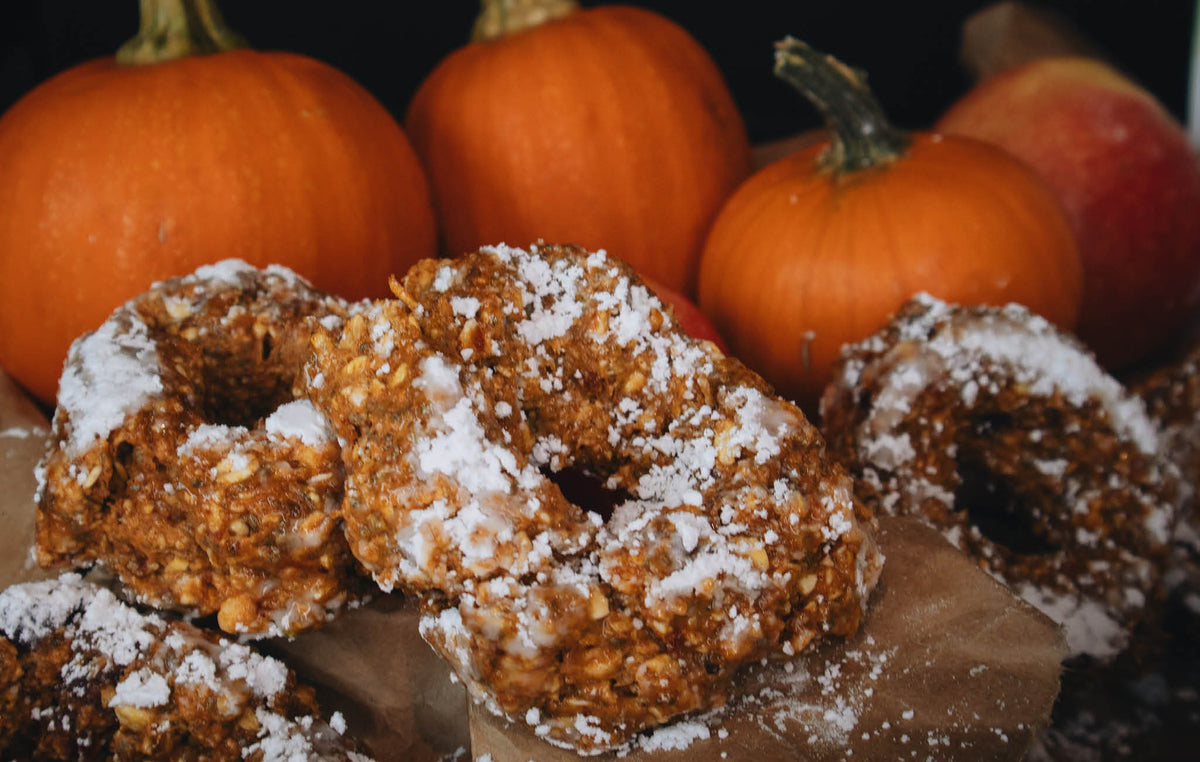 Pumpkin Spice No-Bake Protein Donuts Recipe
In honour of National Pumpkin Spice Day, we're celebrating with a delicious and cozy recipe featuring our beloved Apple + Cinnamon overnight muesli! These no-bake donuts are not only an explosion o...
Read more
All articles