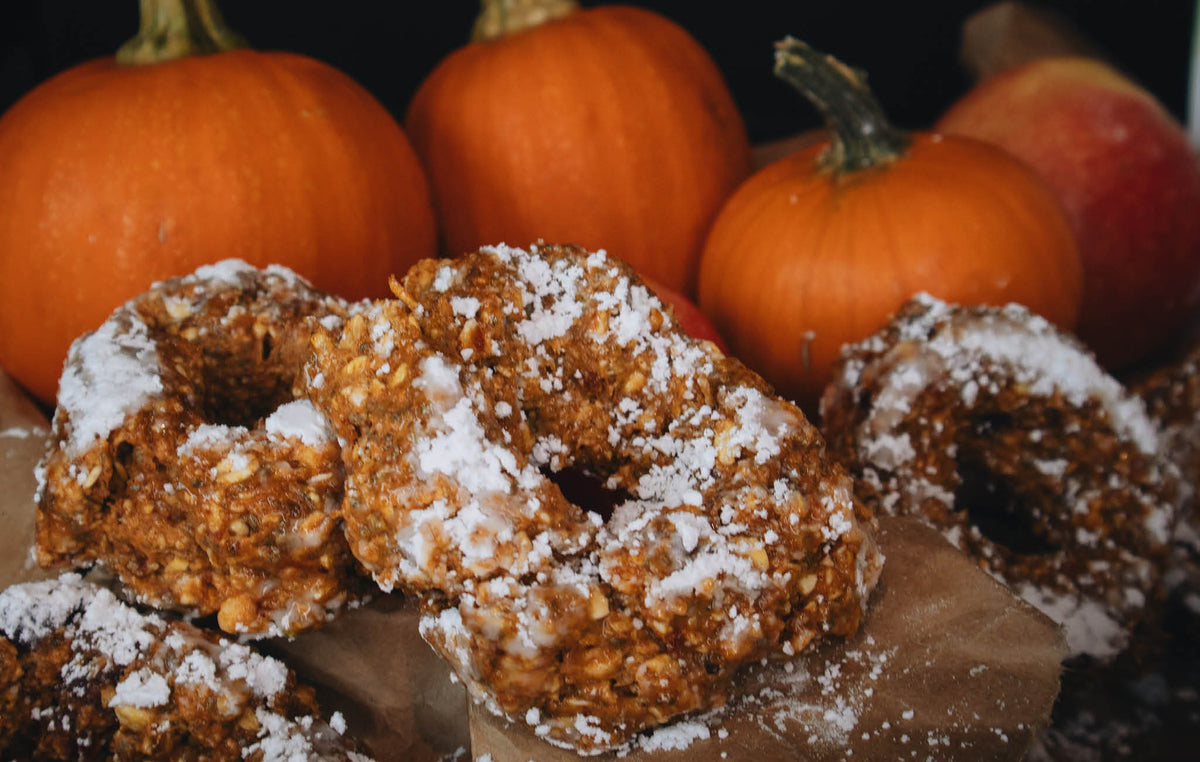 Pumpkin Spice No-Bake Protein Donuts Recipe
In honour of National Pumpkin Spice Day, we're celebrating with a delicious and cozy recipe featuring our beloved Apple + Cinnamon overnight muesli! These no-bake donuts are not only an explosion o...
Read more
The 90-Minute Rule That Could Change Your Mornings
Morning routines are sacred. For some, it's waking up to a favorite song; for others, it's going for a run or doing some yoga. No matter what your morning routine is, coffee is sure to be a part of...
Read more
Untapped Potential: The Benefits of Beer and How Beer May Aid in Recovery
For many runners, there's nothing quite like cracking open a cold beer after a long run or race. And with craft beer becoming increasingly popular, there are more options than ever before when it c...
Read more
Run for a Cause with the HOLOS Community Running Challenge!
We've partnered with our ambassador, Marc-Antoine Forand, to raise awareness for Down's Syndrome by running over 5,000 km to the United Nations' Headquarters in Geneva, Switzerland. We'd love for y...
Read more
Let us introduce you to the world of Berries!
As summer approaches, we are reminded of the tantalizing blend of sweet and refreshing flavors found in our favorite berries; Not only do they taste great, but they are also known for their high le...
Read more
Chunky Monkey Muesli : Time to go bananas!
There's nothing better than discovering the new HOLOS Maple + Almonds flavour by testing a new filling that's super easy and so satisfying!
Read more
The Story of Almonds: From Rags to Riches.
The almond as we know it today is a far cry from the almond as it was consumed thousands of years ago. Immerse yourself in the fascinating rags-to-riches story of the almond, from wild to sweet.
Read more
Illness and Recovery: A Cycling Nutrition Story
Let's talk about recovery. More specifically, let's talk about how elite cyclocross and gravel cyclist, Maghalie Rochette, overcame exhaustion, recovered from illness and went on to race like a cha...
Read more
Real Food, Real Energy: Maghalie Rochette x HOLOS Helmet Collaboration
Elite Cyclist Maghalie Rochette bucks the trend on energy drinks, choosing 'real food' for helmet partnership
Read more
The Benefits of Being Zen: Why You Should Meditate
In this blog, we'll give you a quick guide on how to meditate, then we'll dive into some of the scientifically-proven benefits of meditation and, finally, we'll leave you with some insight into som...
Read more
Chocolatey Overnight Delight: A Decadent Treat
With Easter right around the corner, we tasked our talented recipe-maker Teri to whip us up a special springtime recipe that even the Easter Bunny would fall in love with. In honour of this chocola...
Read more
Special Announcement: Meet our Incredible Women Ambassadors
Today is a big day at HOLOS since it marks the beginning of our first-ever Ambassador Program, something we've been working towards since we started the company back in 2016.
Read more