Makes 2 servings
Ingredients
Cookie Base:
3/4 cup almond flour (any ground nut will do)
1.5 Tbsp maple syrup
1 tsp cinnamon
Strawberry Puree:
3 cups chopped strawberries
1 lemon, juiced
2-3 Tbsp maple syrup (or a few drops liquid stevia + 2-3 Tbsp water)
Optional: extra chopped strawberries, white chocolate, coconut whipped cream.
Instructions
Follow HOLOS Vanilla Muesli package instructions, and set aside in fridge overnight.
Create the base by adding almond flour, maple syrup and cinnamon to a bowl and mix to combine.
Split the cookie base into 2 and press into the bottom of 2 HOLOS jars.
Create the strawberry puree by adding everything to a blender and puree until smooth. Or, you can add everything to a saucepan and cook over medium and reduce until you get a thick jam-like consistency (about 10 minutes of simmering).
Then you can choose to either layer the vanilla muesli with strawberry puree or mix the strawberry puree into the muesli.

To layer: Add about 1/4 to 1/3 cup muesli mix to each jar, then add some chopped strawberries and about 1/2 cup strawberry puree, repeat 1x.
To mix: Add strawberry puree 1/4 cup at a time to the muesli mix until you get desired 'strawberry cheesecake' flavour.

Fill the HOLOS jars with the muesli strawberry cheesecake layers or mix on top of the cookie base.
Top with chopped strawberries, coconut whipped cream, or white chocolate.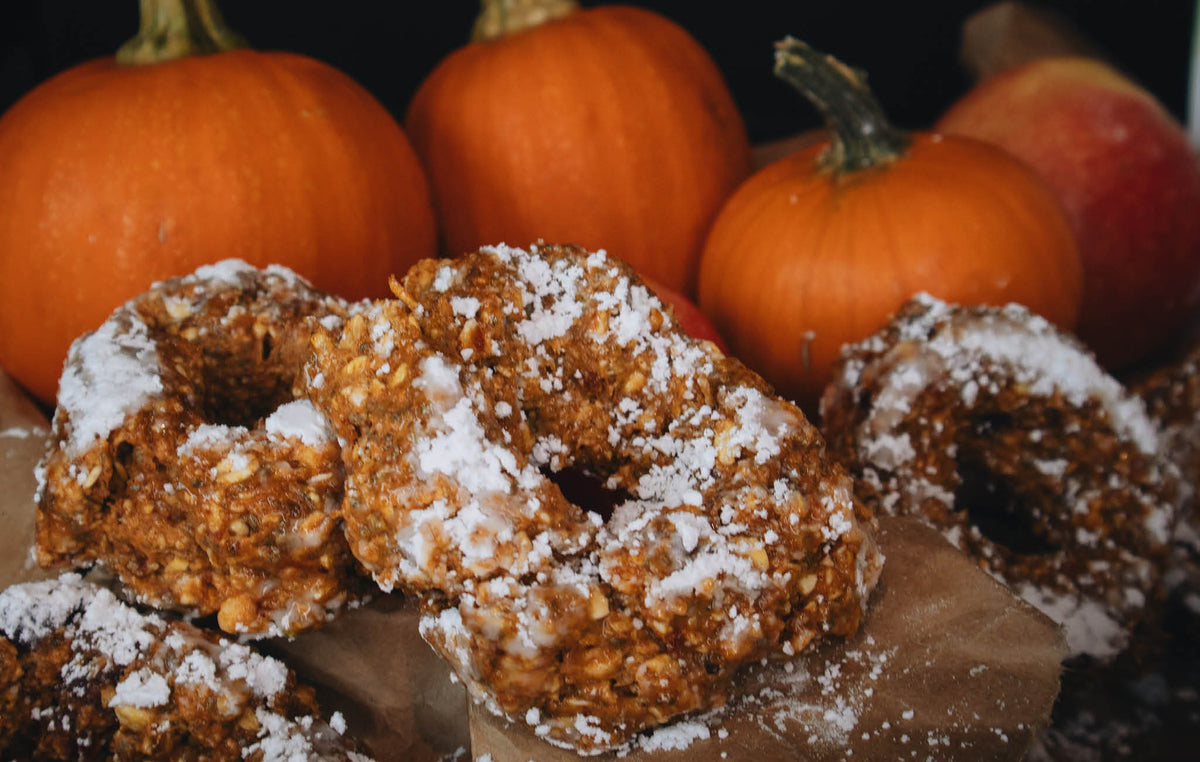 Pumpkin Spice No-Bake Protein Donuts Recipe
In honour of National Pumpkin Spice Day, we're celebrating with a delicious and cozy recipe featuring our beloved Apple + Cinnamon overnight muesli! These no-bake donuts are not only an explosion o...
Read more
All articles