We're getting all of the summer vibes over here with our most recent HOLOS Tropical Breakfast recipe. Made with fresh pureed mango, coconut milk, turmeric and banana, it was designed to give you that light and refreshing taste that's easy to put together and loaded with fresh tropical fruits.
It's the perfect morning pick me up for those hot summer days, or those active outings where you need electrolytes, hydration and a chilled treat that really hits that sweet spot.
A blend between a fresh fruit smoothie and our HOLOS Vanilla flavour, you're going to want to dive into this delicious tropical breakfast when the sun hits hard and summer is in the air.
---
Recipe
Makes 1 serving
Ingredients
1 vanilla HOLOS package

½

tsp turmeric

½

cup frozen mango
½ banana

¼

cup coconut milk
Toppings: shredded coconut, chopped mango, chopped banana, passionfruit, dragonfruit
Instructions
Assemble the HOLOS packs the night before according to package instructions, with milk of choice.
When ready to eat, add the mango, turmeric, banana and coconut milk into a blender and puree until soft (will be the consistency of ice cream).
You can either layer the puree on top of the vanilla HOLOS, mix half of the mixture into the HOLOS and layer the rest of the puree on top, or add all of the puree into the HOLOS mix.
Top with your choice of tropical fruit and coconut.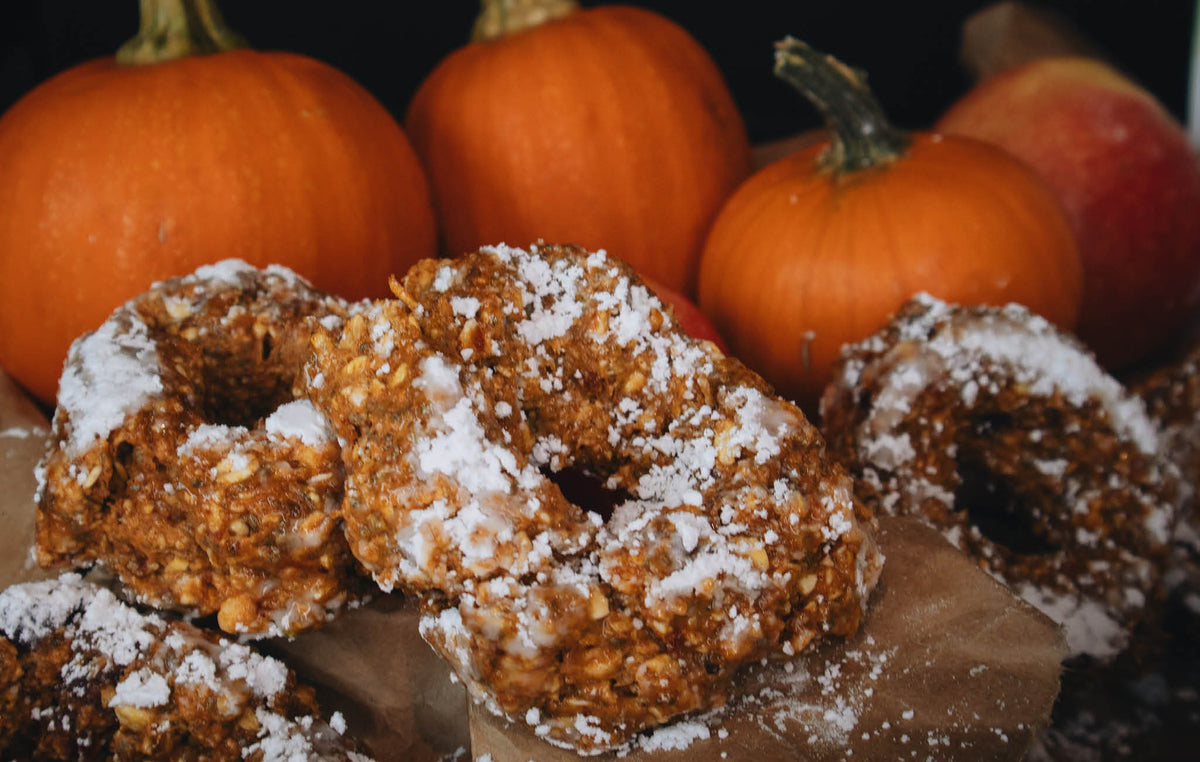 Pumpkin Spice No-Bake Protein Donuts Recipe
In honour of National Pumpkin Spice Day, we're celebrating with a delicious and cozy recipe featuring our beloved Apple + Cinnamon overnight muesli! These no-bake donuts are not only an explosion o...
Read more
All articles