Cocoa lovers rejoice! We've created a delicious Tiramisu recipe for two (or just you!). This recipe is easy to make and yields two jars of sweet and satisfying goodness. So, whether you're sharing with someone special or indulging on your own, you can have a sweet and memorable experience.
INGREDIENTS:
2 pkg HOLOS Cocoa muesli
1 cup plain Greek yogurt (or vegan coconut yogurt)
200 mL freshly brewed coffee
200 mL milk of your choice
1 tbsp maple syrup
1 tsp vanilla extract
1 tsp raw cocoa powder
Sliced strawberries and almond slivers for topping
METHOD:
Pour each pack of HOLOS Cocoa muesli into a jar. In each jar, pour 100mL of fresh coffee and 100mL of milk to the 200mL marker line. Shake or stir well, then place in the fridge to set for at least 3 hours (overnight is best!).

In a separate bowl, mix together greek yogurt, maple syrup, and vanilla extract. Layer the flavored yogurt over your now-set Cocoa Muesli. Sprinkle with cocoa powder, and serve with sliced strawberries and almonds- or whatever toppings you like best!

Enjoy your sweet and chocolatey treat!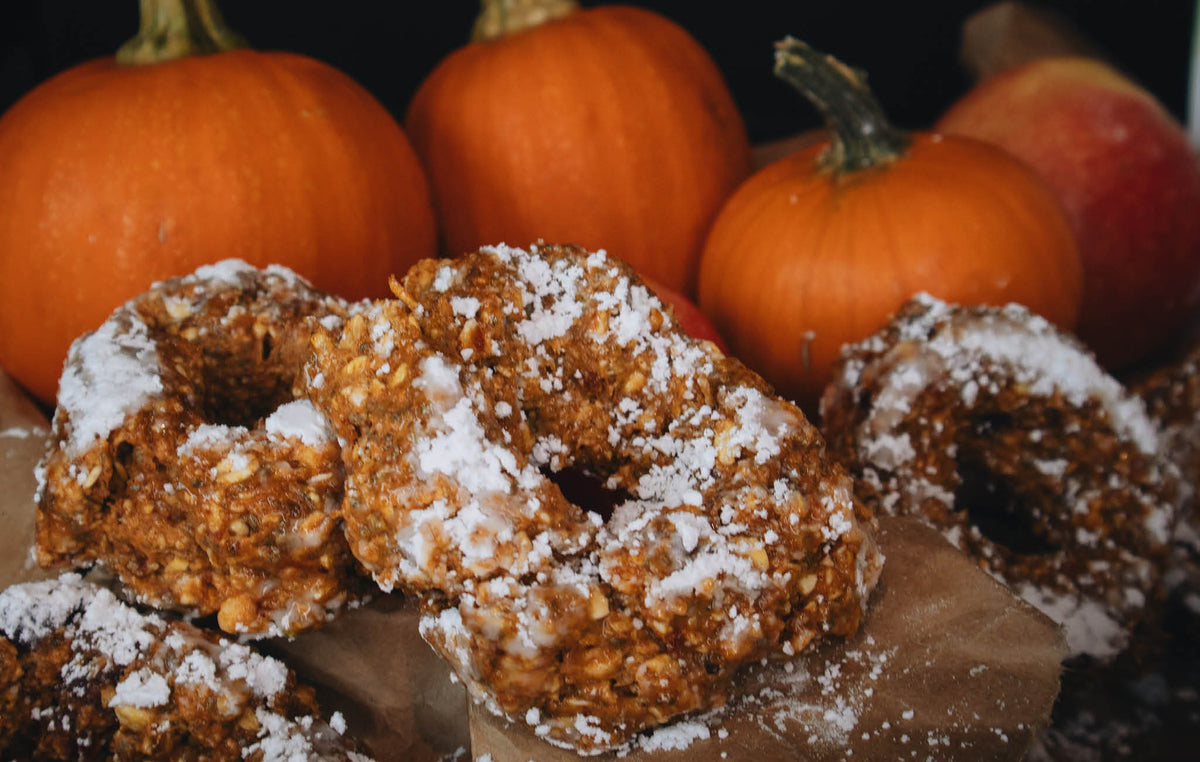 Pumpkin Spice No-Bake Protein Donuts Recipe
In honour of National Pumpkin Spice Day, we're celebrating with a delicious and cozy recipe featuring our beloved Apple + Cinnamon overnight muesli! These no-bake donuts are not only an explosion o...
Read more
All articles