It's no secret that we prioritize active and healthy lifestyles that are fueled by sustainable healthy fuel - in fact that's 100% what we're about, zero secrets, zero surprises. So why a new look if we're not changing who we are or what we prioritize? We feel a brand responsibility to sustain a healthy planet while fueling you to enjoy it.
HOLOS co-founder and CMO Sam explains it best, "At HOLOS, we believe that the healthier and happier we are, the healthier and happier our world is. But that goes the other way as well. The healthier the planet is, the healthier we are. We've spent the last couple of years researching and testing different packaging options to become even more earth-friendly, and we're so happy to announce that we've finally found a solution and in our own country! The new HOLOS mono-material has the same high-quality barrier to protect your product (and keep it fresh) that you're used to, and is 100% recyclable."
When it comes to the podium of recycling, we've never been more proud to be #2! What does that mean exactly? It means our new packs are easy to recycle, literally. According the Plastic Action Centre, #2 materials are "accepted worldwide because it is one of the easiest plastic polymers to recycle." Common plastics that claim to be recyclable are often #3 or #7 which are in fact "difficult to break down" according to the Plastic Action Centre.
In classic HOLOS format, we want living a healthy active lifestyle to be easy, so we want our recycling process to be just as easy. From quality nutrition, to the action of making your muesli to doing good for our planet - we want to remove any possible complications and make living a happy healthy life attainable and sustainable for you.
As for our new look? Prompted by our new packaging, we wanted to look more organic in our colours and in our design on the outside, because we are of course organic on the inside! This look is a milestone for us, a new chapter that truly embodies the idea of being whole. Health focused ingredients for your wellness, eco focused structurally for the health of our planet, and a new design that emcompasses our purposeful shift. We hope you like it!
Ressources:
Learn more about types of recyclable plastic here
The nitty gritty on recycling.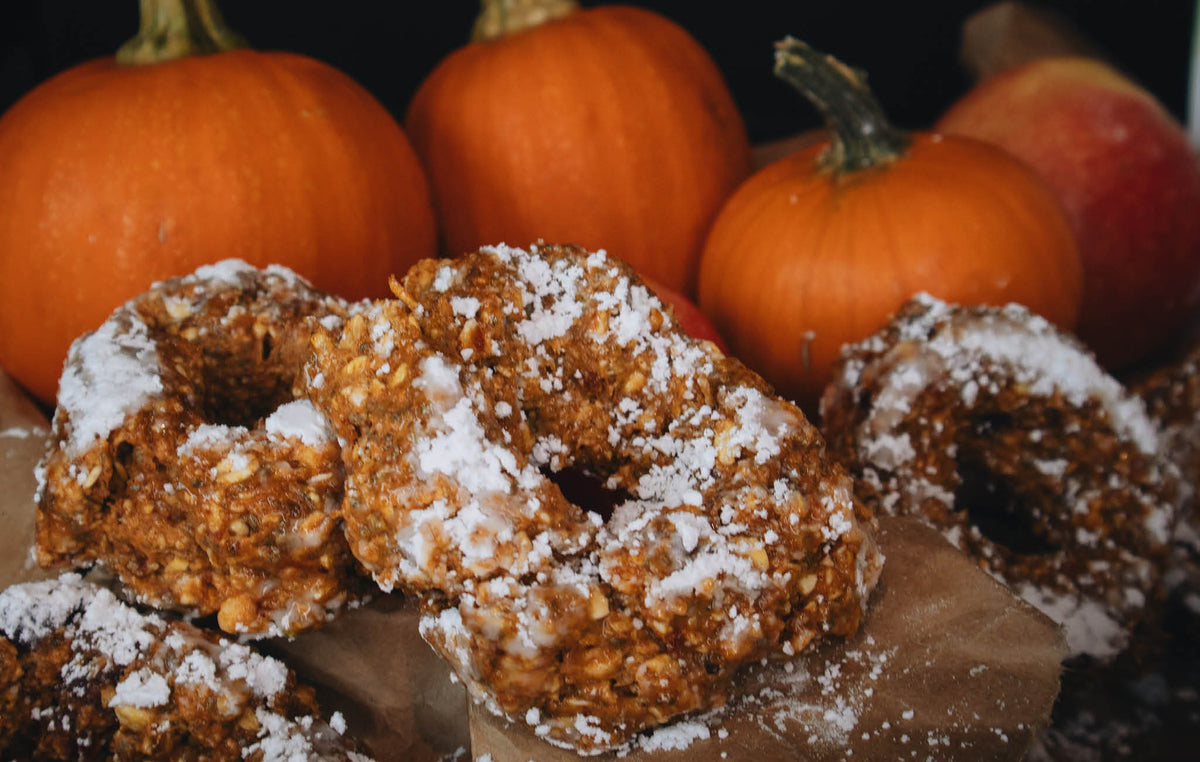 Pumpkin Spice No-Bake Protein Donuts Recipe
In honour of National Pumpkin Spice Day, we're celebrating with a delicious and cozy recipe featuring our beloved Apple + Cinnamon overnight muesli! These no-bake donuts are not only an explosion o...
Read more
All articles