Berrie's here, Berrie's there! Berrie's everywhere!
As summer approaches, we are reminded of the tantalizing blend of sweet and refreshing flavors found in our favorite berries; Not only do they taste great, but they are also known for their high levels of antioxidants, vitamins, and minerals.
As always, we couldn't help but create a song to accompany it. The musical aspect of flavor development is a unique part of the creative process our team goes through. Music and food have a deeper relationship than we might think; our bodies subconsciously align to the beat of the music, which ultimately impacts how we consume our food. For this song, our co-founder Sam drew inspiration from his sunset drives in Maine, when the sky takes on a purple hue.
The dreamy, shoegaze summer synth vibes of Baltimore's own Beach House (with "Space Song" being one of his all-time favorites), Cigarettes After Sex, Alabama Shakes, and the melancholic ethereal tone of Roy Orbison were all sources of inspiration for the song.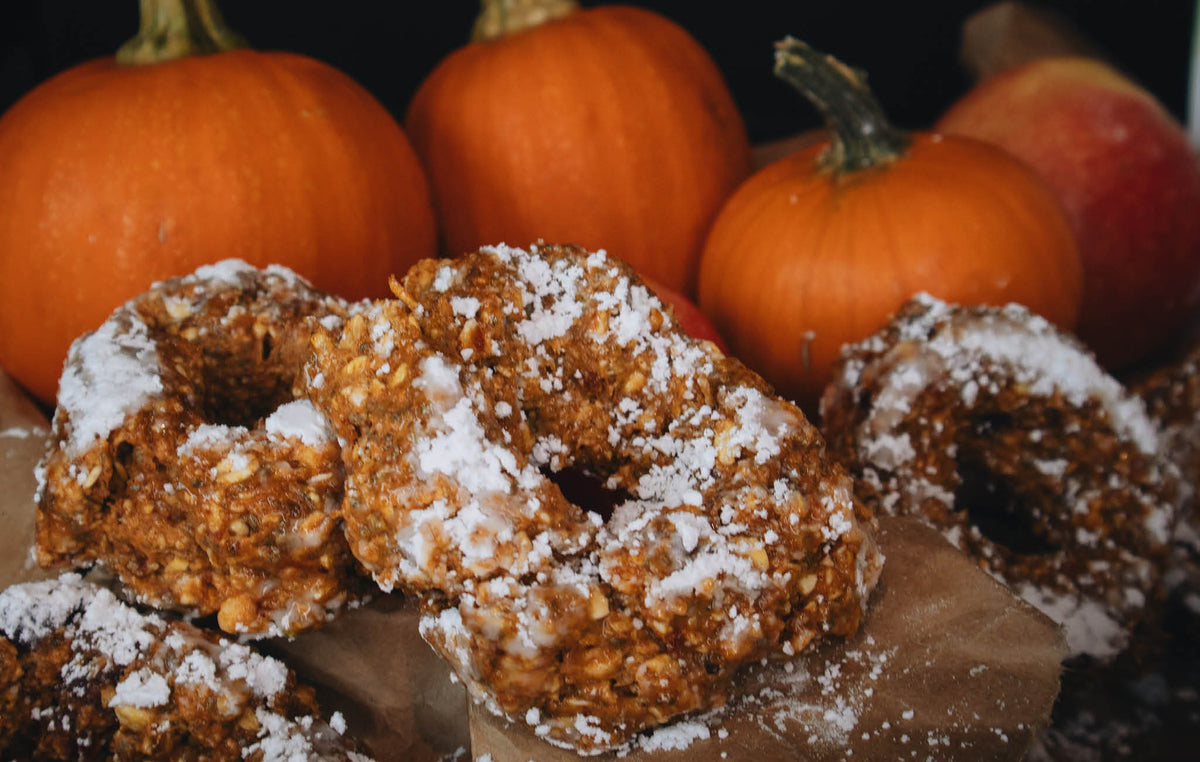 Pumpkin Spice No-Bake Protein Donuts Recipe
In honour of National Pumpkin Spice Day, we're celebrating with a delicious and cozy recipe featuring our beloved Apple + Cinnamon overnight muesli! These no-bake donuts are not only an explosion o...
Read more
All articles