Bea Evans is more than just a rock climber–she is a passionate pursuer of mindfulness whose goal-setting has taken her as far as becoming Junior National Rock Climbing Champion in 2019. Finding love and beauty in the struggle that this sport can present, her climbing talent has taken her all over the world, and she now proudly represents her sporting community and vouches for women in rock climbing.

In Bea's own words, her diet philosophy is simple: "I try to eat what I'm hungry for, when I'm hungry for it. Our bodies are smart machines… The more you lean into listening to what your body is asking for and telling you it needs, the better."

Today, we sat down with Bea to dig into how this champion climber fuels her body and mind for greatness, each and every day:
Breakfast:
Glass of water
Coffee or matcha latte
HOLOS Peanuts + Maple or Chai w/ fruit and collagen powder
Lunch:
2 slices of gluten-free toast + scrambled egg and smoked salmon or
Gluten free pasta w/ canned tuna, cherry tomatoes and arugula or
Quinoa salad with chickpeas, vegan feta, cucumber, red pepper, cherry tomatoes, beets and olive oil/balsamic vinegar dressing
Pre-Training Snack:
Coffee
Lara Bar or
Genuine Health Fermented Vegan Protein Bar
During Training:
Post-Training Snack:
Smoothie w/ protein powder or
Protein bar
Dinner:
Rice + protein w/ veggies
Chamomile or ginger tea w/ honey before bed
We couldn't agree more with Bea's diet philosophy, and the results of her diet and training routines speak for themselves. If you want to fuel yourself like this national champion rock climber, HOLOS is the perfect way to start off your day!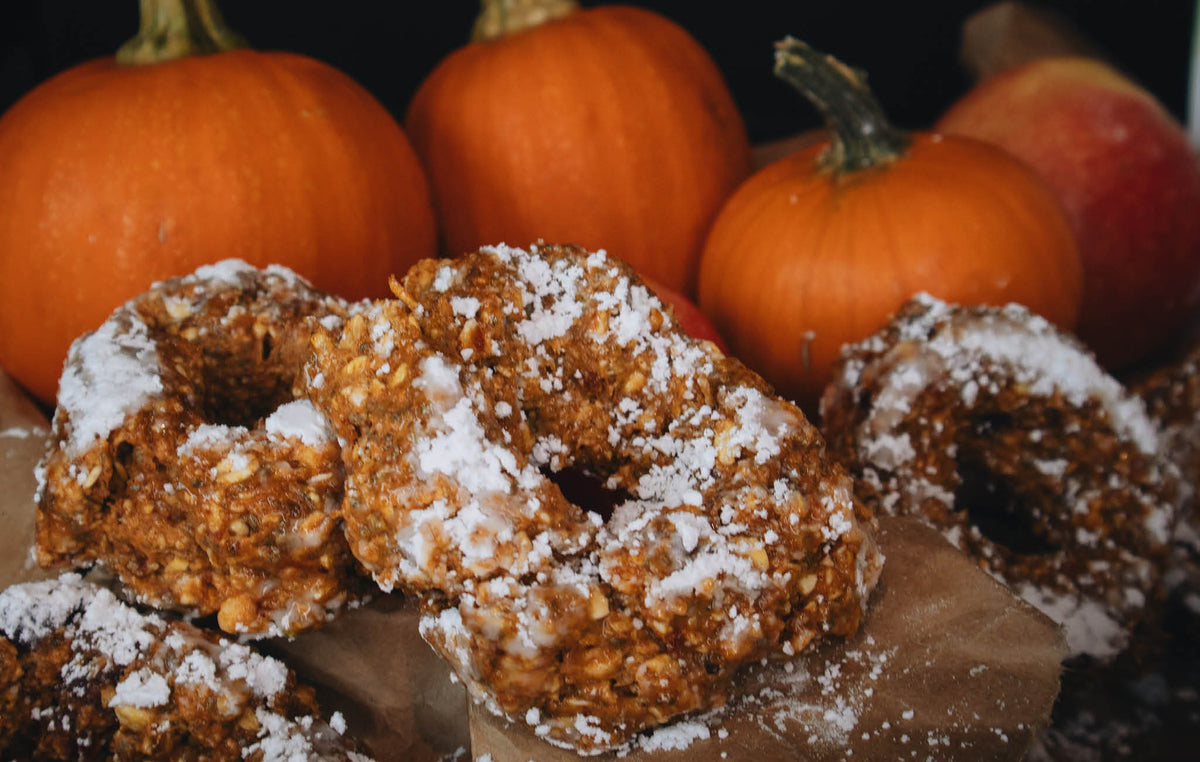 Pumpkin Spice No-Bake Protein Donuts Recipe
In honour of National Pumpkin Spice Day, we're celebrating with a delicious and cozy recipe featuring our beloved Apple + Cinnamon overnight muesli! These no-bake donuts are not only an explosion o...
Read more
All articles