We created this music video to introduce the world to our new flavour: Caramel + Raisins. 🧡 The song was written and co-produced by our cofounder Sam - inspired by psychedelic & alternative rock from the '60s to the '90s with bands such as: Oasis, The Beatles, The Flaming Lips, The Turtles and The Beach Boys.
"The verses are about the dark side of aging; all the doubts and fears we share–and the chorus is quite the opposite, full of hopes and dreams."
Wrinkled feet running
Through wild grass
Ageing lungs gasping
For fresh air
Shrinking brain grappling
With memories
But I still run
For a long, long time
But I still run
Time and time again
CREDITS:
Writer & co-director: Samuel T. Scofy (HOLOS)
Photographer & co-director: William Arcand
DoP & colourist: Thomas Fontaine
Producer: Kristina Kirilyuk
Production coordinator: Alexandrine Benoit
1st Assist cam: Alexia Toman
Grip: Clémentine Martin
Casting: Edward, Fernand, Ginette
Hair & makeup: Maïna Militza - HMU Artist
Stylist: Frédérique Gauthier
Editors (video): Marc-Antoine Forand, Travis Komarnisky | Outpost MTL

MUSIC:
Songwriter & co-producer: Samuel T. Scofy
Composer & co-producer: Victor Hardy Jeghers
Sound design, mix & master: Victor Hardy Jeghers
Vocals: Victor Hardy Jeghers, BANO
Guitarist: Walter Druce
Drummer: Peter Colantonio
Bassist: Vincent Lafrance
Keyboardist: Victor Hardy Jeghers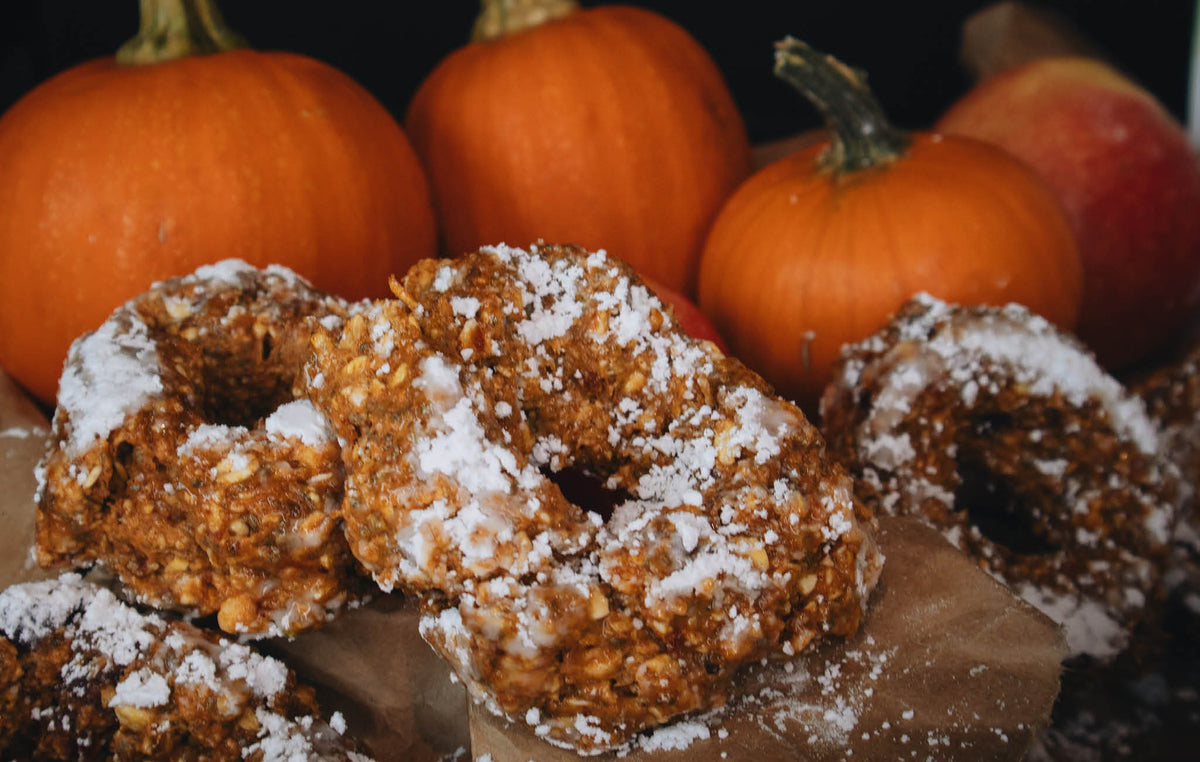 Pumpkin Spice No-Bake Protein Donuts Recipe
In honour of National Pumpkin Spice Day, we're celebrating with a delicious and cozy recipe featuring our beloved Apple + Cinnamon overnight muesli! These no-bake donuts are not only an explosion o...
Read more
All articles