Makes 2 servings
Ingredients
2 packages of HOLOS Cocoa Muesli
2 HOLOS jars
1/4 cup cacao powder
1/4 cup coconut oil, melted
1/4 cup maple syrup, or a few drops of liquid stevia
1/4 cup chopped Cadbury Mini Eggs
Instructions
Follow HOLOS Chocolate Muesli package instructions, and set aside in fridge overnight (or 3-4 hours).
Mix the chocolate ganache by adding cacao powder, coconut oil and maple syrup in a bowl and whisk until thoroughly combined (no chunks).
You can either add 1/4 of the chopped mini eggs to the muesli and mix, or reserve all for topping.
Add muesli to HOLOS jars (split into two), and top with ganache. Cool in fridge until ganache has set.
Top with mini eggs.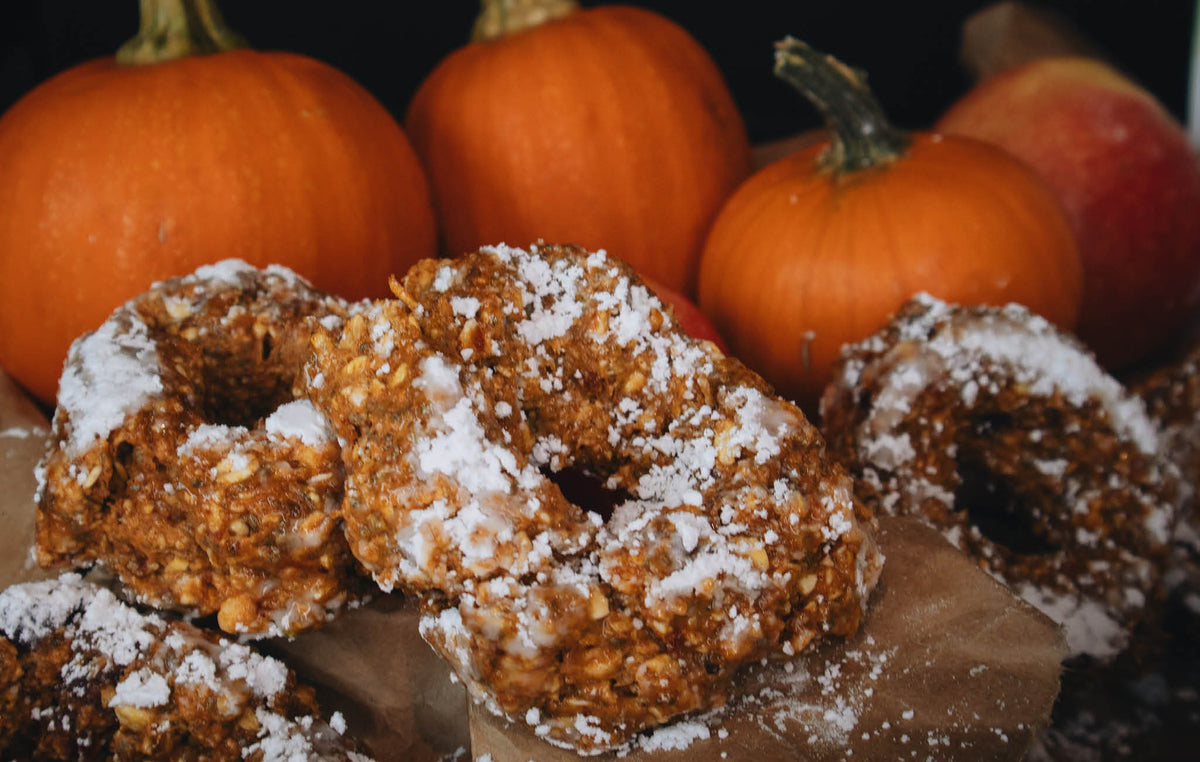 Pumpkin Spice No-Bake Protein Donuts Recipe
In honour of National Pumpkin Spice Day, we're celebrating with a delicious and cozy recipe featuring our beloved Apple + Cinnamon overnight muesli! These no-bake donuts are not only an explosion o...
Read more
All articles