This recipe is part of a series of 5 amazing new ways to eat HOLOS this summer.
---
Who doesn't love cookies? How about cookies for BREAKFAST? Yeah, me too. These cookies are like muesli in cookie form. Only a few pantry ingredients that everyone has on hand a bam, cookies for breakfast. Chai HOLOS was the perfect flavour for these wholesome cookies. Chai is a year round favourite spice.
A cookie that packs a protein punch. A hint of chai spice and whole foods make this healthy cookie a perfect breakfast alternative.
Ingredients
(yields 8 large breakfast cookies)
1 pouch HOLOS Chai (any flavour works)
½ cup oat flour (*if you don't have oat flour, simply fine grind ½ cup of oats)
½ cup rolled oats
1 tsp baking powder
1 tsp cinnamon
¼ tsp salt
1 egg (or vegan flax alternative)
⅓ cup melted coconut oil
½ cup peanut butter
⅓ cup maple syrup
1 tsp vanilla
Steps
Preheat oven to 350F.
Place parchment on a cookie sheet.
Mix dry ingredients together.
Combine wet ingredients and add to dry. Mix thoroughly.
Place the bowl in the refrigerator to rest for 20 minutes.
Remove from fridge.
Use an ice cream scoop to form cookies leaving space in between as they will expand. Bake for 15-17 minutes.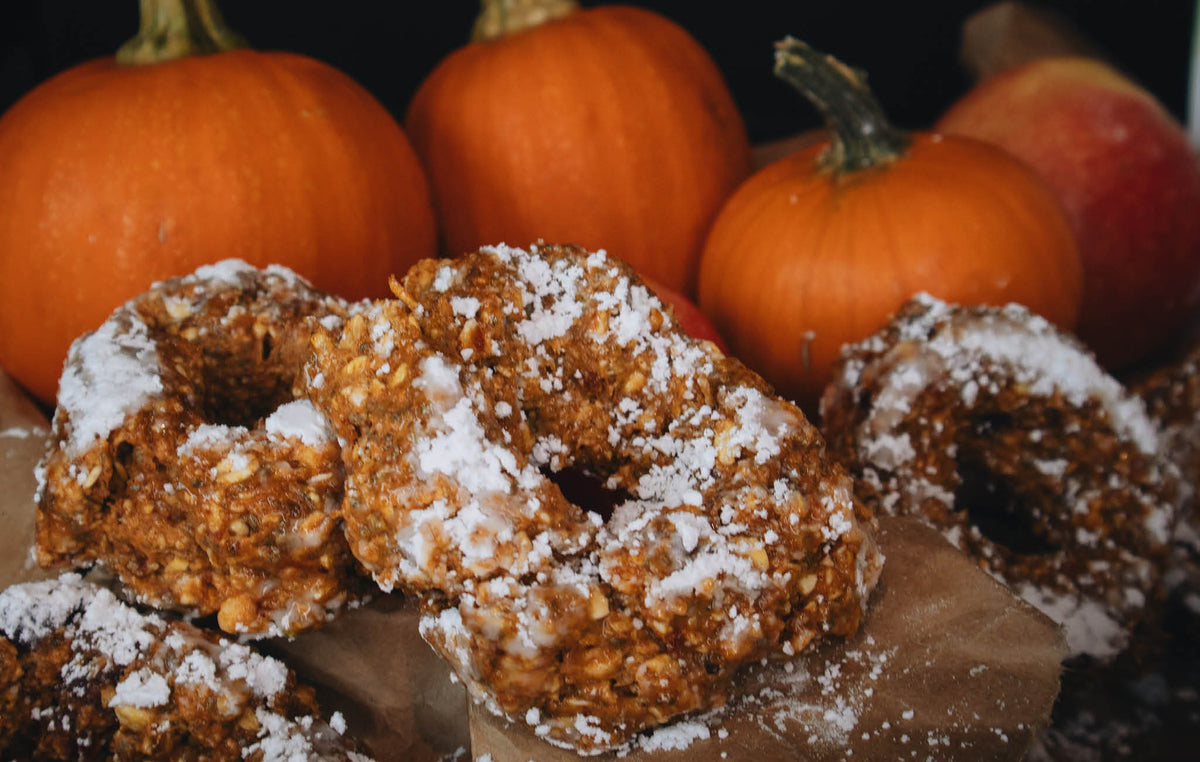 Pumpkin Spice No-Bake Protein Donuts Recipe
In honour of National Pumpkin Spice Day, we're celebrating with a delicious and cozy recipe featuring our beloved Apple + Cinnamon overnight muesli! These no-bake donuts are not only an explosion o...
Read more
All articles