This recipe is part of a series of 5 amazing new ways to eat HOLOS this summer.
---
HOLOS fans are an active bunch so I thought of how to make a Trail Mix Granola Bar for those pre or post workouts. I used the HOLOS Maple Peanuts for these bars and let me tell you, I did NOT mind taste testing these. I got the recipe just right for you. Such a healthy treat!
A crunchy, sweet and salty snack. The Maple + Almonds HOLOS muesli is the perfect base for these protein and superfoods packed bars.
Ingredients
(yields 12 bars)
1 pack of HOLOS muesli
1 cup rolled oats
1/8 tsp salt
2 eggs (or vegan flax alternative)
1/2 cup peanut butter
1/4 cup honey
2 Tbsp. maple syrup
1/4 cup melted coconut oil
Steps
Preheat oven to 400F, convection if you have.
Mix all dry ingredients together.
Combine wet ingredients and add to dry. Mix thoroughly.
Place parchment into a shallow 11" by 8" pan.
Pour batter into prepared pan. Bake 20-25 minutes or until golden brown.
Remove from oven, let cool for at least an hour and then bake again for 10 minutes. The second bake results in a crispy and crunchy texture. Let cool completely before slicing.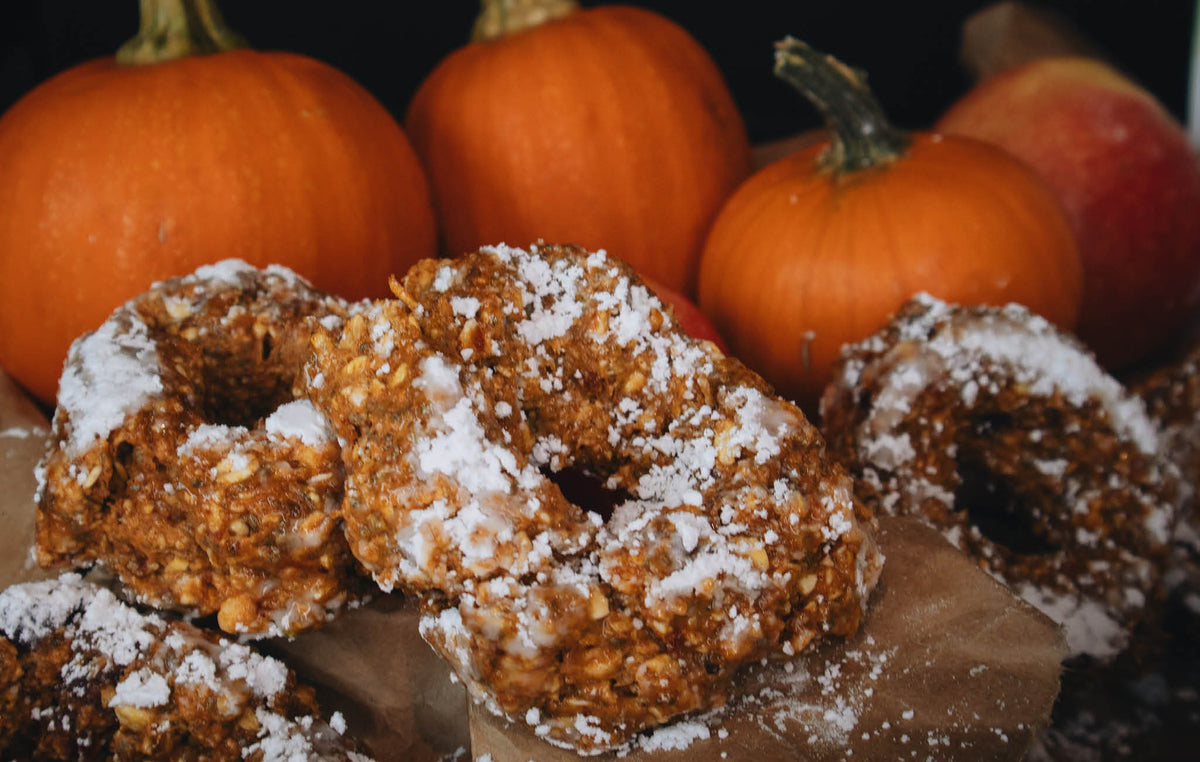 Pumpkin Spice No-Bake Protein Donuts Recipe
In honour of National Pumpkin Spice Day, we're celebrating with a delicious and cozy recipe featuring our beloved Apple + Cinnamon overnight muesli! These no-bake donuts are not only an explosion o...
Read more
All articles