February is the month of self-love, and there's no better way to show yourself some of that extra love and care than with a nourishing and energizing breakfast. Our Raspberry and Hibiscus Valentine's-inspired HOLOS recipe is sweetened naturally with raspberries and contains hibiscus tea, known for its antioxidant and heart health benefits.
Give yourself some extra 'me' time and dive into this naturally sweetened HOLOS recipe today!
Recipe
Serves 2-4
Ingredients
2 pouches of Vanilla HOLOS
2 cups coconut milk
½ cup water with 2 steeped bags of hibiscus tea
1 cup raspberries, frozen work best
2 Tbsp raspberry jam, we use a low-sugar jam like @croftersorganic
Garnish: mint, coconut shreds, fresh raspberries
Instructions
Prep your HOLOS by combining the two packages with the coconut milk, stir thoroughly and set aside for 3-4 hours to overnight.
Once ready, steep your tea for 1 minute and set aside.
Blend the raspberries, tea and jam in a high-powered blender until thick and creamy. Frozen raspberries will make the blend even thicker, but not mandatory.
Layer 2 HOLOS jars with half of the raspberry blend in each jar.
Top with HOLOS and garnish with toppings of choice.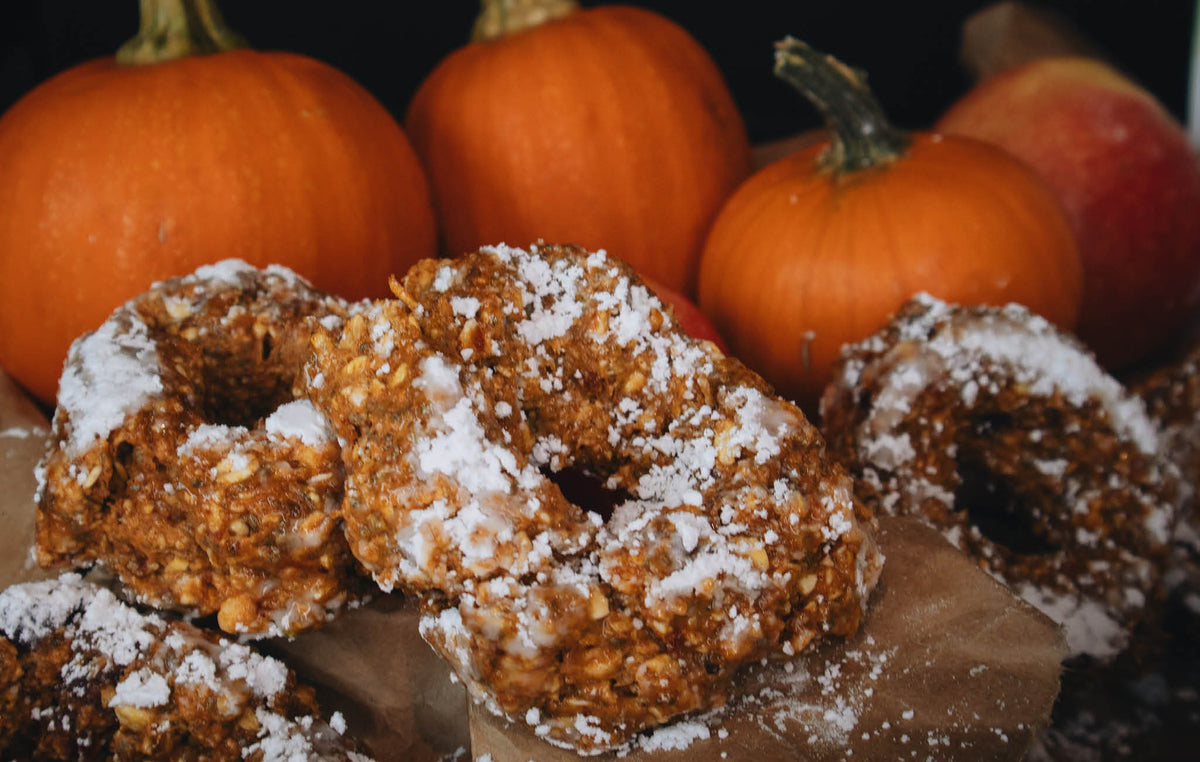 Pumpkin Spice No-Bake Protein Donuts Recipe
In honour of National Pumpkin Spice Day, we're celebrating with a delicious and cozy recipe featuring our beloved Apple + Cinnamon overnight muesli! These no-bake donuts are not only an explosion o...
Read more
All articles