As you know, at HOLOS, we don't believe in starting over. We believe in a refreshed perspective. Holistic health, after all, is about the whole picture: mind, body, spirit, everything that makes us who we are. With this in mind, we thought it could be fun to challenge you to apply this perspective by trying new ways to kickstart your day with our super-organic-overnight-plant-based- muesli! The possibilities are endless, be creative. To inspire you, here is a simple recipe that revisits our iconic vanilla flavor. 🍓
Recipe by future nutritionist, runner and recipemaker @elodiesfood
Ingredients:
125ml of your choice of milk
½ cup of frozen or fresh strawberries
1 tbsp of chopped almonds
Method:
Prepare your HOLOS overnight as usual. (Pour it in the jar and add milk to the top line.)
In a small saucepan, add the strawberries, cinnamon and maple syrup, and mix well.
Cook over medium heat and then reduce to a purée using a fork.
When ready to serve! Top with the strawberry purée and sliced almonds.
Enjoy!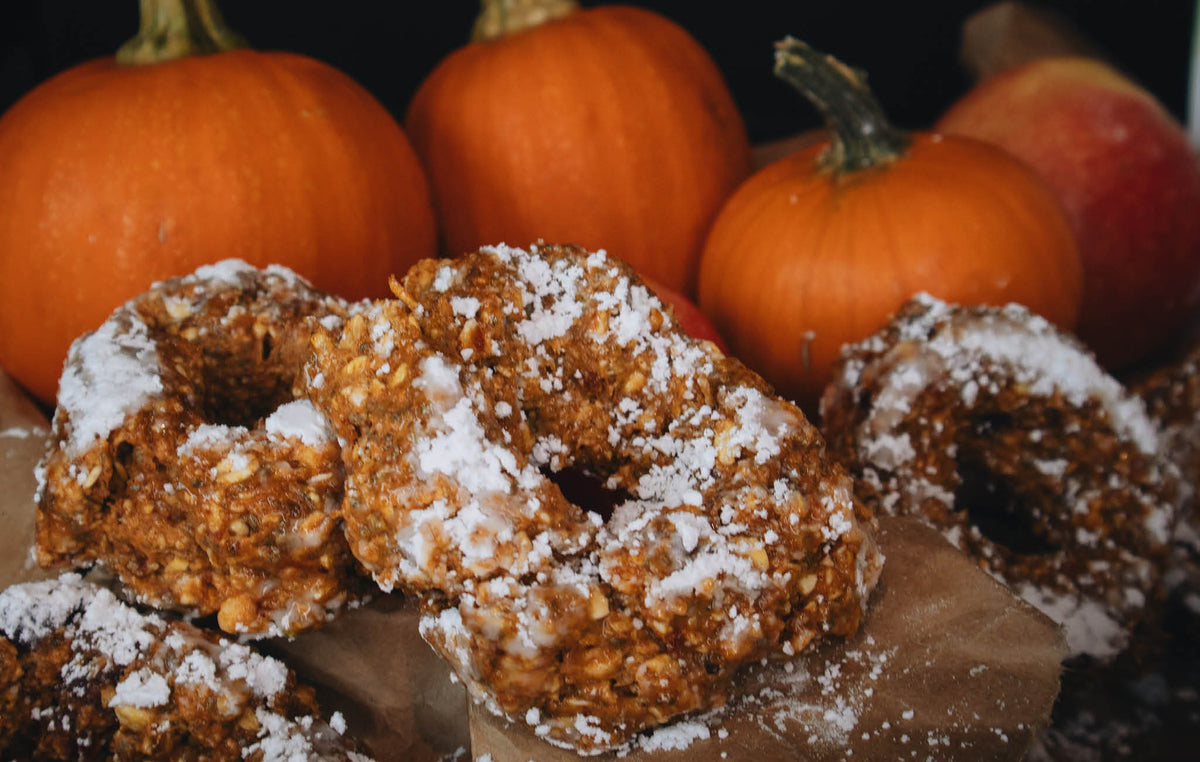 Pumpkin Spice No-Bake Protein Donuts Recipe
In honour of National Pumpkin Spice Day, we're celebrating with a delicious and cozy recipe featuring our beloved Apple + Cinnamon overnight muesli! These no-bake donuts are not only an explosion o...
Read more
All articles