This recipe is part of a series of 5 amazing new ways to eat HOLOS this summer.
---
Finally we have the HOLOS overnight muesli classic and I could not think of a more summer pairing than vanilla and strawberry. Strawberries and cream anyone? YUM! I created a super quick and easy homemade JAM made with chia seeds so not only is this classic delicious it is also refined sugar free and nutritious! Happy strawberry picking!
The strawberries make this classic overnight HOLOS muesli shine. Fresh fruit jam with no additives or preservatives. A perfect balance of tart and creamy.
Ingredients
1 HOLOS Vanilla (any flavour works)
1 cup milk of choice
Vanilla yogurt
Fresh strawberries
2 heaping Tbsp. strawberry chia jam, more to garnish. (optional)
Strawberry Raspberry Chia Jam (optional)
2 cups sliced strawberries
1/4 cup frozen raspberries
1 Tbsp. maple syrup
1 Tbsp. chia seeds
Steps
Mix 1 HOLOS Vanilla, 200ml milk of choice and 2 tablespoons of jam in a HOLOS jar.
Seal, and refrigerate overnight.
When ready to eat, top with vanilla yogurt and heap another couple Tbsp. of jam and fresh strawberries and raspberries on top.
Strawberry Raspberry Chia Jam (optional)
Heat a small pot over medium-low and add strawberries and raspberries.
Use a large spoon to mash berries together. They will start to lose shape and raspberries will release juices.
Add maple syrup and simmer for 10 minutes until berries break down.
Add chia seeds and continue to simmer over low heat for 5 more minutes until thoroughly broken down. Let cool completely before using.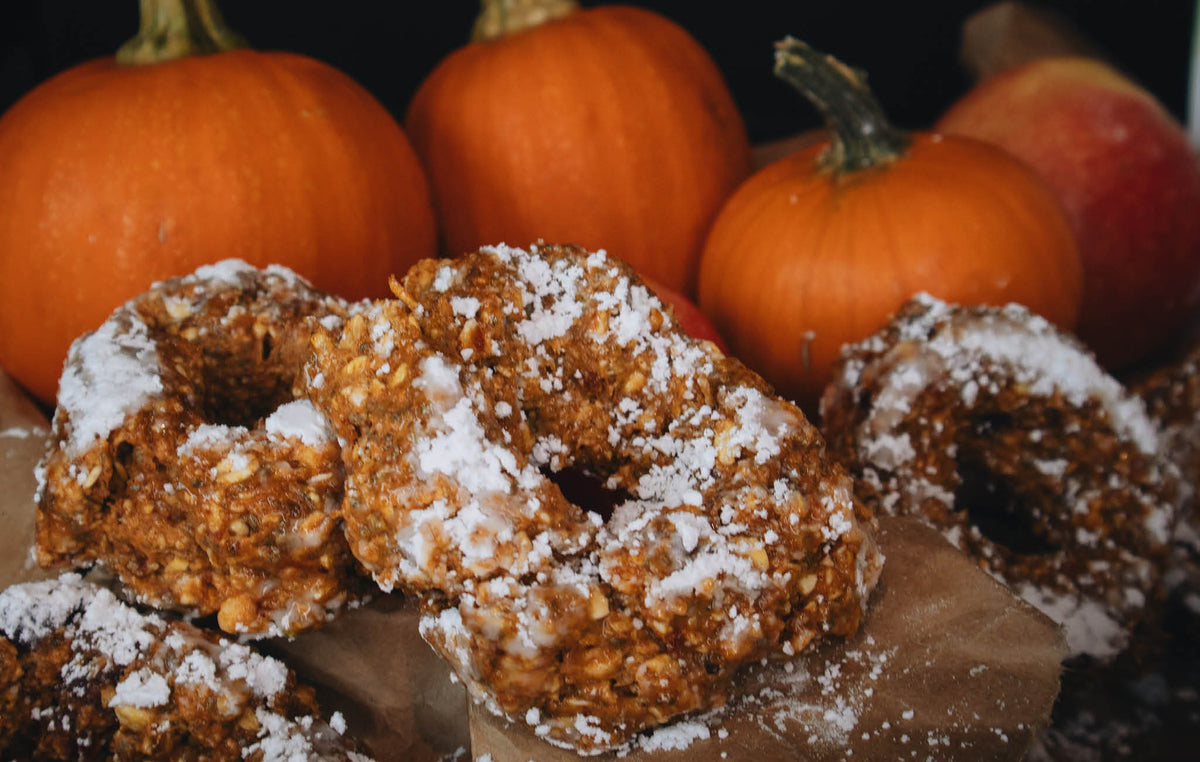 Pumpkin Spice No-Bake Protein Donuts Recipe
In honour of National Pumpkin Spice Day, we're celebrating with a delicious and cozy recipe featuring our beloved Apple + Cinnamon overnight muesli! These no-bake donuts are not only an explosion o...
Read more
All articles